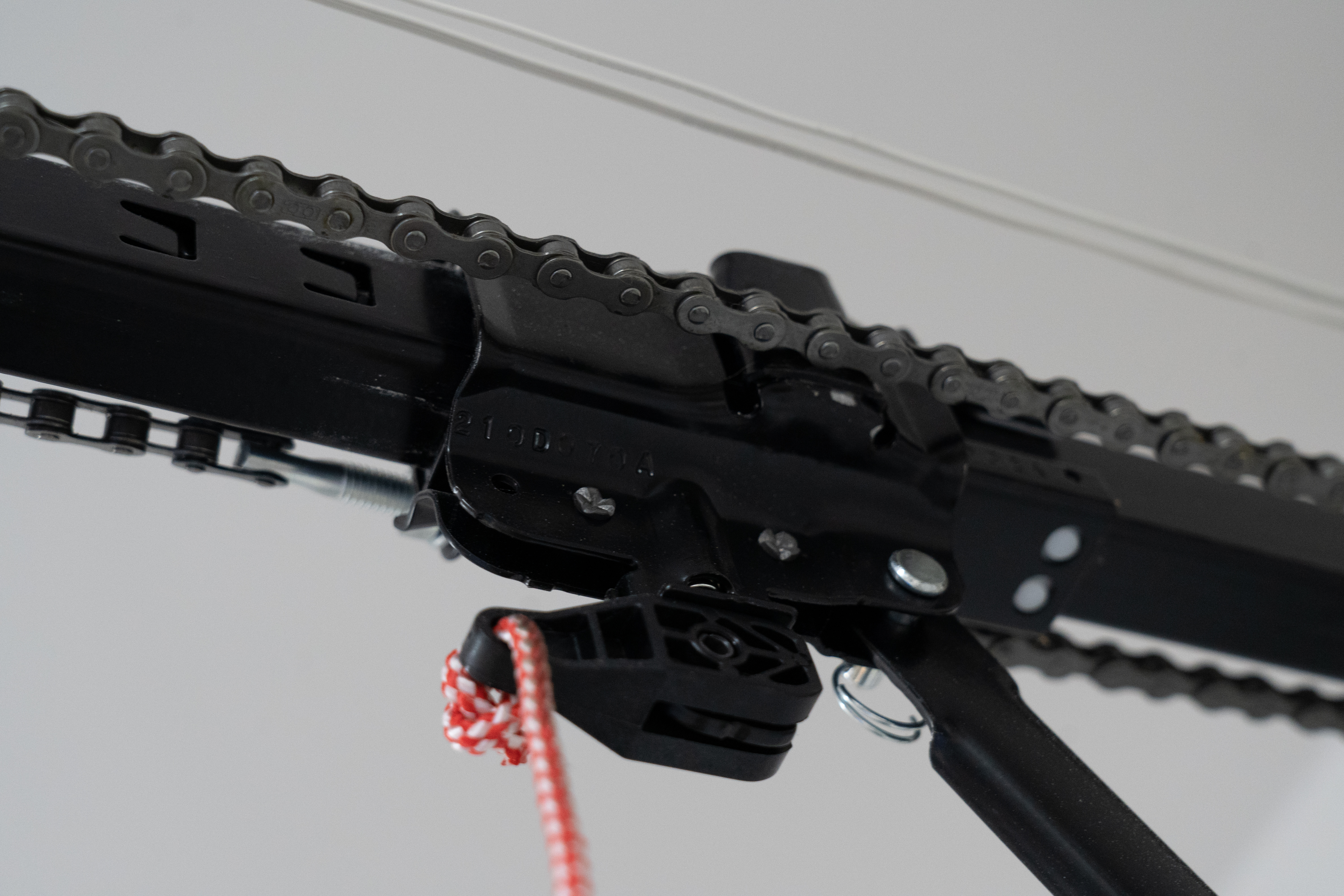 Six Tips to Keep Your Garage Door Safe
Weighing well upwards of 100 pounds each, your garage door is the largest moving component of your home and is potentially one its most dangerous. An estimated 30,000 people are injured by garage doors every single year. Fortunately, there are simple steps you can take to protect yourself and your family when it comes to garage door safety. And if you're ever concerned that your garage door is not performing as it should, it's always best to contact a garage door repair technician to take a look before disaster strikes.
Your garage door is not a toy
Allowing children to play with the garage door or garage door opener can cause serious injury, or even death. When playing outside, never let children play underneath the path of the garage door as it may activate or, if faulty, spontaneously fall. In addition, keep your wall controls out of reach of children and your remotes locked up at all times. Though pushing buttons may be fun for the little ones, giving a child access to control the garage door is a dangerous practice and should be avoided. Garage door buttons are off limits.
Know how to operate the emergency release
In the event of an emergency or power outage, you're going to want to know how to open and close your garage door by hand. Your garage door owner's manual has information on how to use the door's emergency release feature (the red and white cord on your garage door opener with a red handle). This feature is required by law and can mean the difference between saving and losing a life. Be prepared and familiarize yourself with the manual and the emergency release feature before it becomes an emergency situation.
Do not leave the door partially open
Your garage door is designed to be all the way open or all the way closed. While it may be nice to open it part way and get a bit of a breeze while working in the garage in the hot summer months, it is not worth the risk. A partially opened or closed garage door can move downward upon activation and is more prone to falling spontaneously. If anyone or anything is in the way in this instance, it can quickly spell disaster. Remember: open or closed. No in between.
When operating the door, always keep it in sight
We've all got busy schedules, and we're always in a hurry. No surprise that the last thing you do before you leave the house is tap your garage door remote button to close the garage. Simply press the button and back out of the driveway (perhaps simultaneously) and you're on your way. Of course the safer option here is to monitor your garage door just to make sure that it closes all the way and that nothing–especially no children or animals–gets in the door's path. Remember, even if the coast is clear when you hit the button, a child or pet can run out and into the path in the blink of an eye. Plus, in watching your garage door lower to the ground, you're taking an extra step in keeping your home safe when you're away. You never know when a blowing leaf or rogue toy might trip the safety sensor, leaving your garage open and your home vulnerable to intruders. Of course if you're in the "hit the button and go" camp, you'll be halfway down the street and not even realize your garage door is still wide open until you return home. And speaking of safety sensors…
Ensure your safety sensors are installed and working properly
Garage door safety sensors have been required by law since 1993, so it might be hard to remember a time when they weren't standard operation for garage doors. As leaves, dirt, and debris build up on your garage floor, you may need to wipe down your sensors and perhaps even realign them. Remember, these sensors are to ensure your safety. Do not try to "rig" them up with tape or game the system designed to keep your family safe. And the age-old practice of hitting the wall control, running to the door, and leapfrogging the sensor beam on your way out? Big risk, little reward. Don't do it.
Visually inspect your garage door and operating system regularly.
Because of the complexity and high tension of the parts, you should never attempt to do any garage door repairs on your own. However, looking for signs of wear on your springs, cables, rollers, and pulleys can help avoid disasters. If you notice any problems, or if there's been any sort of damage to the garage door, have a trained service technician inspect the door and operating system. As always, leave all maintenance and repairs to the technicians. Most importantly, when operating or maintaining a garage door–use common sense. The garage door is probably the biggest piece of machinery in your home. Please, always use care and caution.
Conclusion
The best way to keep your garage door safe and operational is to have a professional garage door repair service company inspect your garage door from time to time. A technician will be able to provide the right information and perform the services necessary to keep your garage door running for a long time while minimizing the risk of injury. If you have questions, or would like to schedule garage door repair or maintenance service, contact our Anco Overhead Door team today.