Garage Door Repair St Louis
Quality Garage Service You Can Trust
"I just had my garage doors serviced. I am very glad I chose ANCO! The service was very professional from the initial contact through the completion of service! Now my jerky, shaky doors work so smoothly! I found the price to be very reasonable as well. I will definitely recommend you to everyone I know."

Jennifer K., 63026 – 3/4/2017
"Another great experience with the folks at Anco. They respond quickly and the service technician was early to the appointment time. All interactions with the office and service staff was courteous and professional, I won't use anyone else. Thanks for making the repairs so quickly and keeping the wife happy !!!!!!"

Mike P, 63020 – 3/20/2017
"I recently called Anco Overhead Door to have a garage door opener installed. They scheduled the service professionally and promptly. Curt who was the service technician who did the installation was so nice and very personable as well as professional. He went above and beyond by also programming the built in remotes in my vehicles not only for the house where I had the opener installed but he also programmed them for openers at a house I will soon be moving to as well! I can't say enough good about the customer service that I received from Anco! Great company, superior service!!!"

Donna H., 63026
"I recently was surprised to find that my garage door wouldn't open (broken spring, as it turned out). But…I was stranded, couldn't open the door, couldn't get a car out. So I phoned Anco, explained the problem, explained that I was stranded until I could get the door fixed.
Anco had a technician to my house within 15 minutes, the broken spring was repaired/replaced, and I was 'back in business.' Total time from my initial call to Anco and the conclusion of the repair…45 minutes.
That, to me, is service with a capital S. Sensational!!"

Michael Doll, 63017
You're in Great Hands with Anco Garage Door Services
After 40 years of amazing, professional garage service, here are a few things our customers had to say about us:
"Great people and great prices, prompt and courteous service from start to finish !!!! A+ company to conduct business with, very impressed by their communication and follow up after the job was completed to ensure that I was satisfied with all work that was performed to my satisfaction !!!! Will definitely recommend ANCO to my friends."

Michael P., 63020
"After 2.5 years of putting off getting my garage working. The tech came out and fixed all the problems immediately and explained to me what will need to be fixed and the costs. Amazing work!"

Addison M., St. Louis
What Company Offers Garage Door Repair Services in St Louis?
We Specialize in All Your Garage Door Needs
At ANCO Overhead Door, we specialize in residential garage door repair services for St. Louis and St. Charles, MO. Our certified garage repair technicians are expertly trained to provide a variety of services.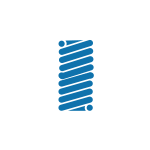 Spring replacement can be very dangerous. Working with high-tension springs requires proper training and equipment, so it's important to hire a professional in St Louis to replace your springs.
Garage door cables are an essential part of the garage door assembly. For your garage door system to work properly, the cables must be intact and kept in good condition.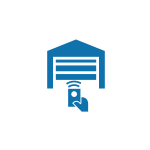 Our certified garage repair technicians are specially trained to diagnose and repair electric openers. So, before you buy a new garage door opener, give ANCO Overhead Door a call.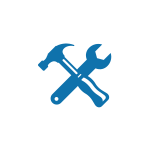 We have spent 40 years in St Louis perfecting every aspect of our business and processes to provide you with affordable and reliable garage door repair services.
WE

REPAIR

ALL THE

TOP BRANDS
We work on all of the top brands for Garage Doors, Electric Garage Door Openers, and Garage Door Parts. If you're not sure which company manufactured your garage door or opener, don't worry. Our expertly trained service professionals have the knowledge and experience to fix any problem!