Garage Door Repair Near Me
What Company Offers Garage Door Repair Services Near Me?
ANCO Overhead Door has been owned and operated by members of the Anyan family for 3 generations. Since opening it's doors in the summer of 1969, ANCO Overhead Door has proudly served St. Louis and St. Charles families with hassle-free, professional garage door repair service.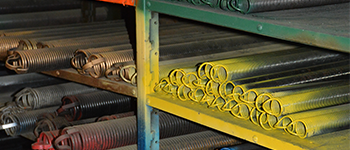 If your garage door springs have snapped or appear damaged in any way, it's time to think about replacing them.  We replace springs for any size door from any manufacturer.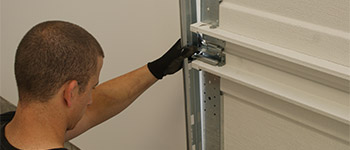 Garage Door Alignment Issues
Over time, garage doors can get mis-aligned. Whether it's the rollers, the tracks, or even the garage door, alignment issues can lead to more damage.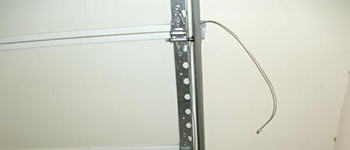 Garage door cables are critically important to the proper functioning of your garage door. If you see that your cables are frayed or are broken, they should be replaced.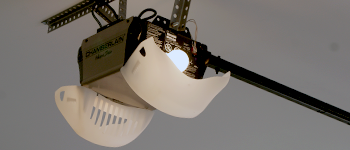 Many garage door companies will try to sell you on buying the latest, greatest door opener. We're not them. When it comes to openers, we always seek to repair before we replace.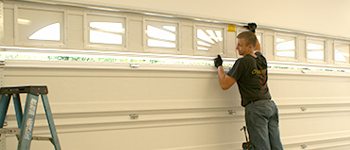 When panels get dinged and damaged, it doesn't always mean you need a whole new door. We'll find and install a replacement panel that matches and fits your door.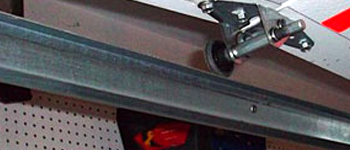 The weight of the each garage door panel rests upon a series of rollers and pins.  If these become worn or damaged, the garage door can begin to stop working properly or even get stuck.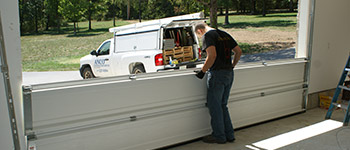 Whether you're a builder, a homeowner looking to maximize your curb-appeal, or you're garage door simply needs to be replaced – we can help. We carry all of the top brands and styles.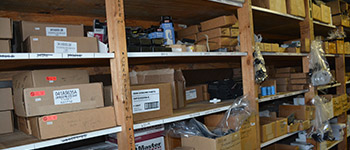 Today's garage door systems are becoming increasingly complex, with more and more interconnected parts. Whatever the problem may be, we will help you solve it.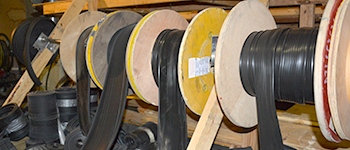 Weather stripping helps keep the harsh weather conditions outside, which helps protect the stuff in your garage and saves you money on utilities.