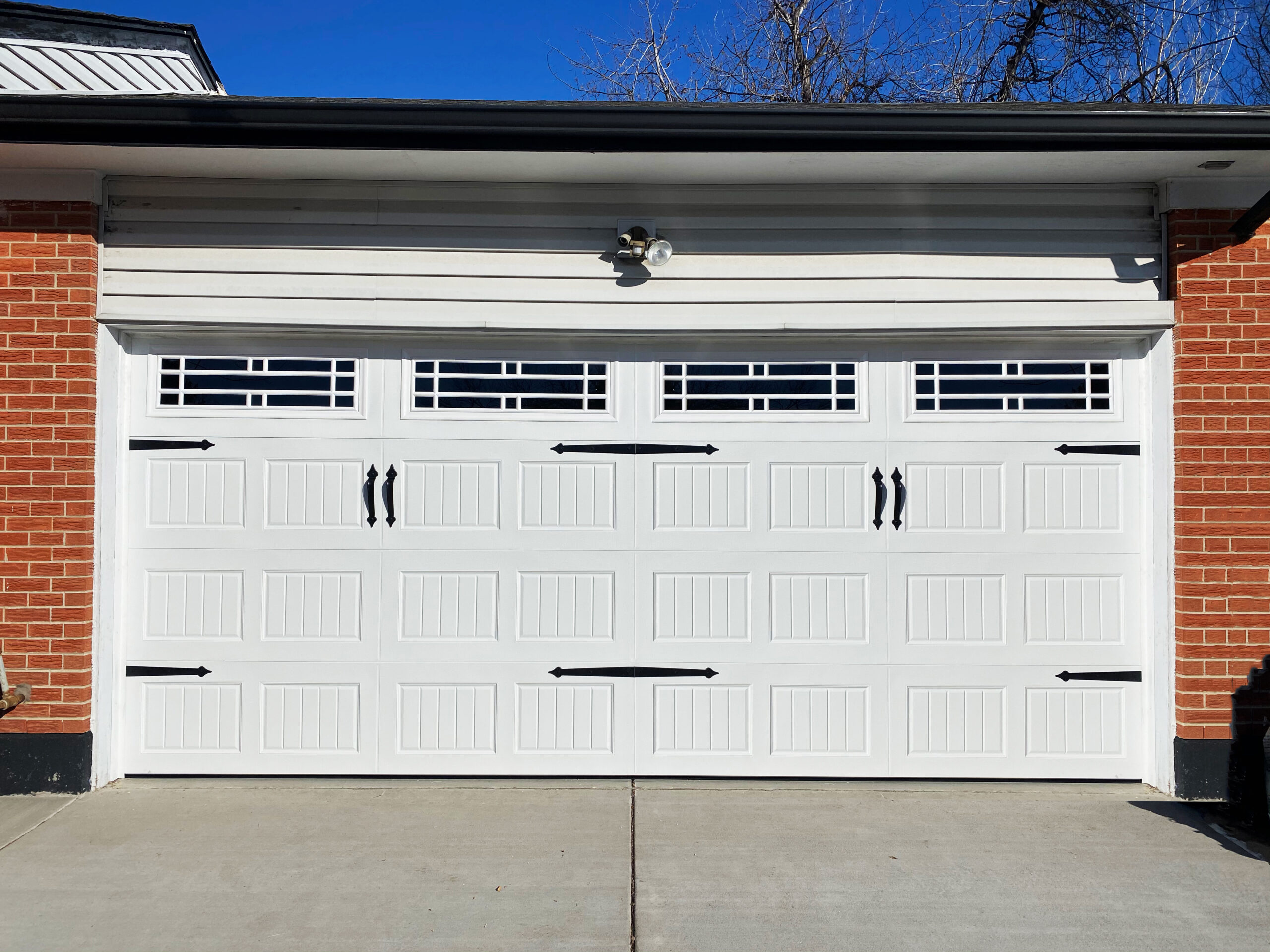 5 Budget-Friendly Garage Door Makeover Ideas
A dated or unsightly garage door can ruin your home's curb appeal in a hurry, but with a few garage door makeover ideas (and a little handy work on your end) you can give your old garage door a new look without shelling out the cost for a new unit. In this blog, our garage door repair experts have compiled some of our favorite DIY hacks to renovate the look of your garage door without breaking the bank or jeopardizing the integrity and safety of your garage door (which is the MOST important part, after all).
Why should you give your garage door a makeover?
A garage door makeover can be a simple way to give your home a fast and effective visual improvement. If you're looking to sell or rent your home, a quick garage door makeover may be just the key in getting your home to stand out amongst all of those Zillow listings. And a refreshed garage door may even help you in terms of your home's property value. Of course if you're not in the housing market, there's nothing wrong with putting in a little work to keep your garage door (and your home) looking great for your own peace of mind.
Top Five Ideas for a Garage Door Makeover
To give you a little assistance, we've compiled a list of some easy (and one not so easy) garage door makeover tips. Keep in mind, while any of these tips and tricks can get your garage door looking great again, they're not going to restore your garage door's functionality. If your garage door is in need of more than just aesthetics, it might be time to call an experienced garage door repair service or look into a new model altogether (remember, DIY garage door repair can be tricky and even dangerous).
A New Paint Job
Perhaps the most obvious way to give your garage an updated and refreshed look is to give it a fresh coat of paint. Though fairly time-consuming and labor-intensive, painting your garage door is something you can handle on your own. Just make sure you have right paint and equipment before starting, and set aside a few nice weather days to ensure that the paint adheres and dries as it should. When done correctly, a new paint job and other garage door maintenance tasks can help protect your garage door from the elements and actually extend its lifespan.
Add "Windows"
And who says you need to paint the whole garage door one color? Feel free to get creative (within reason, of course). One popular technique involves painting a glossy black set of "windows" across your garage door for added character. And don't worry, onlookers will have to get a pretty closeup view before they realize the windows are just an illusion. You can even take this a step further by adding black plexiglass rectangles and trim for extra flair.
Decorate With Faux Hardware
Gaining popularity in recent years, this particular technique is by far the easiest you'll find in this blog. Adding strap or magnetic hinges, latches, pulls, and other faux hardware can give your garage door that barndoor-chic look in mere seconds. Most faux hardware you'll find online comes with a sturdy magnetic backing for easy application and removal.
Garage Door Overlays
One of the easiest ways to give your garage door a completely new look is to add garage door overlay panels. These are available in a variety of colors, veneers, and even faux wood grains for a more classic appearance. Even better, certain overlays are insulated which can help keep your garage warm in the winter. Just make sure that the product you select is compatible with your particular garage door, as these products are not universal.
Replace It
A new coat of paint might make your 40-year-old car look good, but if the mechanics aren't in working order, you won't get far with it. Same can be said about your garage door. So before you make any sort of irreversible investment in your garage door like paint or overlays, you'll want to decide if it might be better in the long run to just go with a new door entirely; one that not only has the look and character you want, but is guaranteed to last you for years to come. Yes, that might not be as "budget-friendly", but a new door is certainly going to be cheaper than constantly pouring money in repairs and upgrades to an older model. And as always, if you decide to go with a new door, contact a reliable garage door installation company like Anco Overhead Door to handle the heavy (and dangerous) lifting for you.
Conclusion
In the end, your garage door is a key attribute of your home's aesthetic, and it's important to preserve its original luster for optimal curb appeal. Whether that means a new coat of paint, some eye-catching accents, or a total replacement, it is important to give your garage door the care it needs. Fortunately in many cases, a nice weekend, some elbow grease, and a few garage door makeover ideas might be all you need!