[vc_btn title="Request a Service Appointment" color="orange" align="center" button_block="true" link="url:%23anco-service-request-form||"]
Fenton, Missouri – Garage Door Repair
It's important to know what you're getting when you hire a garage door repair company. So, if you were wondering, "is there is a garage door company near me in Fenton" you have come to the right place. Our professional garage door repair technicians are in the Fenton Area all the time and unlike other garage door companies, our first priority is to find you an affordable way to fix the problem with your garage door.
What company offers garage door repair in Fenton MO?
You deserve professional garage repair from a company that values your time and your budget and at ANCO Overhead Door, that's what we're all about.  For over 40 years our goal has been to be the best garage door company in Fenton that we can be.  We specialize in garage door repairs, but we also handle garage door installations and sell professional grade garage door parts and accessories.
We are a family business and just like your family, we value and promote honesty, fairness, and integrity in all of our interactions with members of the Fenton community.
Fenton Area Garage Services from Anco Overhead Door
Fenton broken garage door springs
Torsion spring replacement Fenton
Garage Door Spring repair Fenton
Garage door panel replacement Fenton MO
Garage door replacement Fenton
Fenton overhead door replacement
Electric Garage door opener repair Fenton
Replace door opener Fenton MO
Garage door opener installation Fenton
Fenton MO Chamberlain opener repair
Liftmaster opener repair Fenton MO
Fenton  Craftsman garage door opener repair
Frequently Asked Questions About Garage Door Services in Fenton
Garage doors can be pretty complex systems and when something goes wrong with your garage door, it can be caused by a number of different things.  It's important that you use a reputable garage door repair company when getting your garage door or garage door opener repaired.  Here are some of the questions that our customers ask us about garage doors in Fenton.
[vc_toggle title="Do you provide service in Fenton, MO?" el_id="1444082842730-1dec8529-75d9″]
We sure do.  As a member of the Fenton community, we are proud to provide garage door repair in Fenton and the surrounding areas.
[/vc_toggle][vc_toggle title="How much does garage door repair cost in Fenton?" el_id="1444083142573-2200bdef-000c"]
The cost of Garage door repair in Fenton will depend on the type of repair. Our technicians are trained to troubleshoot garage door problems and determine the cause of the problem. From there, we provide you with a repair price that includes the parts and the labor to fix it. There are no hidden fees, no surprises, and no sleazy sales tactics. Prices for garage door repairs range from less than $100 to more than $500, depending on the type of repair.
[/vc_toggle][vc_toggle title="When are you available to repair my garage door?" el_id="1444083172877-265ce9c6-FentonFenton"]
We work around your schedule and try to match your availability to that of our garage door repair professionals. Sometimes we've been able to make service call within 2 hours, but we can't guarantee that will be the case all the time. The best thing to do is to give us a call or use the form on our website to request a service appointment. We'll work with you to figure out what time and date will be best for your schedule.
[/vc_toggle][vc_toggle title="Do you provide emergency garage door repair in my area?" el_id="1444083195851-92b4557f-9eee"]
We do offer emergency garage door repair in Fenton. We answer our phone at any time of day, in the evenings and on weekends so, give us a call whenever. We try not to schedule our technicians for work on Sunday, so they can spend time with their family – but we know how stressful it can be when your garage door breaks and sometimes it needs to be fixed right away. When that happens, we try to be as flexible as we can with scheduling, so we can accommodate you.
[/vc_toggle][vc_toggle title="How do I find the best garage door company in Fenton?" el_id="1444083238252-899cda77-8efd"]
We're happy to say, you can check this task off your to-do list. Anco Overhead Door is the affordable, reliable, and professional choice for garage door repair in Fenton, MO. As a family business, we make sure that every one of our employees is trained and shadowed by a member of the family to make sure they are up to any garage door repair task they may encounter and that they are respectful and helpful to each and every customer.
[/vc_toggle]
[vc_empty_space height="15px"][vc_separator color="white" el_width="90″][vc_empty_space height="15px"]
[vc_empty_space]
From our family to yours, our promise is simple. Reliable repair, done the right way, a fair price, with no surprises, no gimmicks, no hidden fees, and no hassles.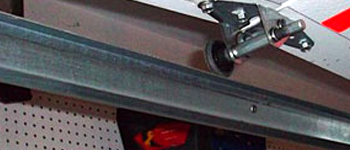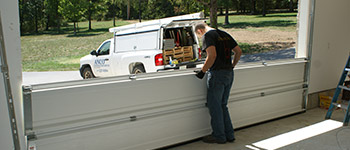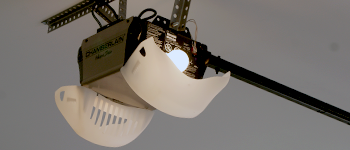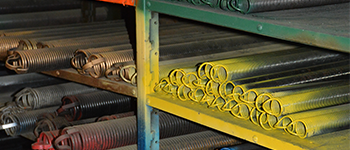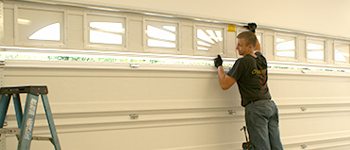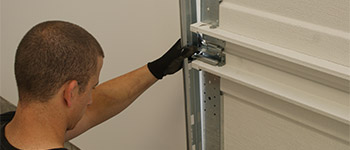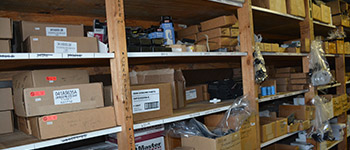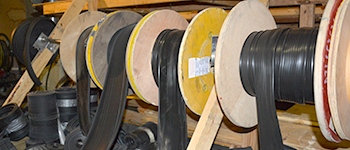 Surprises are good for birthdays, not repair bills
Our experience in the garage door business over the last 40 years has taught us quite a bit about what it takes to repair a garage door. We draw upon that experience whenever we provide our service prices for your repair bill.
As a customer of ANCO Overhead Door you will know how much the bill is going to be, before a single tool comes off our truck. There's no hidden fees, no surprises, no bait-and-switch or high-pressure sales tactics.
Insured & Fully Licensed Fenton Garage Door Company
ANCO Overhead Door is a Fully Licensed & Insured Garage Door Service staffed by full-time employees. We don't outsource or use sub-contractors of any kind. Why? As a family business, our name is our reputation, and our reputation is our name, and the quality of our work depends on the professionalism and expertise of our people. It's not something we're willing to risk, for the sake of saving a few dollars on hired contractors.